Testimonials
Customer names have been suppressed to protect customer privacy. These reviews are from verified customers of this business.
3/5/19
5 Star: Absolutely exceptional experience. Christina is exceptionally skilled. She was completely professional, has an excellent knowledge base and is quite accommodating. Her services are reasonably priced. She is prompt and attentive. She was even kind enough to work my husband in to help him with an acute headache. Highly recommend! -JG

12/13/18
5 Star: Customer Service, Environment, Other, Quality, Wait Time
Christina did great explanations and answered all my questions.

October 2018
Always enjoy getting my treatments with the ampcoil. I get my rest time and relief during my appointment time!

The Amp coil is a fascinating technique and instrument to help determine my health issues and work on my current problems and issues.

I am always greeted with enthusiasm and a positive uplifting atmosphere by everyone before each appointment! The health consultation before each appointment helps to customize my treatments for my specific needs since I am unique with my health issues! This makes me feel good knowing that the staff cares about me and wishes to help me through the therapies and healing process!

Great experience all around! The acupuncture sessions are so peaceful. Christina knows her stuff & I will refer many to her!! 5 star Johanna W.

August 2018
Love Christina and the services she has provided! She's very knowledgeable in her practice and my appointments have been very helpful for me. 5 star -Debbie G.

Christina is very knowledgeable about Lyme Disease. She is working with me on supplements and I have been getting Ampcoil treatments. The Ampcoil has made more of a difference and faster than anything I have tried these 4 years. I am so glad I started going to Christina! 5 star -Karly R.

Christina is amazing and always goes the extra mile to help. She is a very gifted and compassionate healer! I recommend anyone trying her treatments. -Jane B.

"Very healing experience. Quiet environment and clean. Christina is kind and forthcoming to share her wealth of knowledge and skill. She has a kind soul that shines through her care. I highly recommend them."- Wendy F.
July 2018
Christina has a great bedside manner and is very knowledgeable. 5 star-Sharon

"Christina is ""the best""!!! Have gone for lymphatic drainage,acupuncture and thermal imaging .She is knowledgeable, professional and sweet, and listens to my health issues. I can highly recommend her. 5 star-Chris

Christina is a wonderful acupuncturist & health care practitioner!5 star-Susan

Christina is a very knowledgeable and talented clinician. She has many state of the art modalities at her clinic. 5 star-Valerie

Christina listens to your issues and truly helps you feel better. It's unfortunate we moved too far for her services since I have not been able to find someone as good as her. I highly recommend Carolina Holistic Health. 5 star-Jackie
June 2017
Wholeheartedly recommend Christina! Her knowledge of the body systems and how to correct imbalances and relieve pain is nothing short of amazing! Thanks to her, the many years of headaches are a thing of the past, and my thyroid and adrenal issues are improving also. She also helped my son's knee and back pain issues resolve. I also have gotten Thermography performed by her, and really loved the extensive look inside my body that it provided, and the completely pain-free and radiation-free way of checking for breast issues. Will continue to use Christina whenever the need arises! -KC

Mar 16, 2016
One of the best
I have visited many alternative/holistic healers over the years and feel that Christina is one of the best. Her base of knowledge and experience are exceptional. Combine that with her caring and gentle bedside manner and you've got the whole package. I also appreciate how professionally and conscientiously she manages her practice. I highly recommend her without reservation. 5 star-R.M.
Mar 9, 2016
Usually a skeptic
I'm usually a skeptic about things like this. But, I have to say I am a believer. Christina found the reason for some of my physical complaints. She made me feel very comfortable and was easy to talk to. She really listens and cares about her clients. 5 star-B.M.
Mar 9, 2016
what a great place
Christina is great and makes you feel at ease. She immediately found a solution to some issues I was having, where medical doctors had failed. I will continue to come to Carolina Holistic Health. 5 star-M.M.
Mar 9, 2016
Finally some relief
For years I have struggled with arthritic pain in my shoulders, hands, and legs. I also suffer from neuropathy. Nothing seemed to help. Then my daughter brought me to Christina. What a life saver. She is the sweetest and is extremely knowledgeable. I am not in as much pain. 5 star-P.C.
Mar 4, 2016
Wonderful therapist!
I am so thankful to know Christina LeBoeuf. I have been struggling with a health issue off and on for months. When I explained it to Christina, she got right to the core and helped me with an acupuncture treatment as well as gave me other tools to empower me to move past my issue. She is a wonderful resource! 5 star-J.K.
Jan 27, 2016
Excellent experience
After just one visit I am feeling good improvement in my knee pain and I look forward to continuing treatment. 5 star-D.G.
Nov 20, 2015
Complete benefits from Carolina Holistic Health
Christina is very professional and compassionate at the same time. She cares about each of her patients and shows it with the time & care she provides. I was having problems with headaches & stiff neck. Christina did thermography and it showed the areas exactly where my pain was. I like thermography much better than an x-ray, not as invasive. Christina treated me with acupuncture for TMJ and sinus issues. I woke up today with NO headache or stiff neck. First time in 3 months! 5 star-C.S.
Nov 7, 2015
Thermography and Acupunture
I love Christina, she is so professional. I had Acupunture before, and it did really hurt! With Christina I didn't feel anything and got great results. Thermography is the way to go to avoid all the invasive treatment a conventional doctor would prescribe! Highly recommend Carolina Holistic Health! 5 star-C.M.
Sep 11, 2015
Awesome news
Thanks Christina....after only 3 electro-dermal treatments my inflammation is greatly reduced. That is great news!!!! Now I'm going to start acupuncture.Thanks... 5 star-M.S.
Sep 9, 2015
Lymphatic Drainage
Christina had done wonders for my lymphedema problem. She is very knowledgeable and professional. She is really helping me! 5 star-R.G.
Aug 8, 2015
Awesome treatment
I had my third electro-dermal treatment yesterday and feel great. Christina is the most caring therapist I have ever been to. She is also the most knowledgeable at what she does. I am 73 yrs old and since going to Christina I have no pain anywhere. You should try it!!! 5 star-M.S.
Aug 1, 2015
Christina cares about your health concerns and does her best to help you.
I have been seeing Christina since April, 2016 and always leave feeling better. She is knowledgeable of her profession and eager to help you with any health issue I have. I feel very comfortable discussing problems I am having and not feel backward doing so. I do not fail to recommend her to any of by friends looking for someone to help them. I always look forward to seeing her for my next appointment. 5 star-S.W.
Jul 23, 2015
Christina is more than just a acupuncture!
I have been seeing Christina for 10 months now. She is very professional, attentive, happy and just wanting to care of you! She knows her business when it comes to acupuncture and she would be happy to explain. I am so very happy that I was given her name and decided to go to her for treatment. She can also treat many other things as well. I will tell everyone about her and what and wonderful experience I have had. Thanks Christina! 5 star-J.P.
Jul 10, 2015
No knee pain!!!!
After just one Electro-dermal treatment my knee pain was gone. I have not had knee pain in over a month. Christina is an amazing therapist who truly scares for her clients. 5 star-M.S.
Jun 5, 2015
Wonderful Experience
Christina is not only a wonderful acupuncturist, but a terrific person as well. She truly cares about her clients and wants them to benefit from their time with her AND have a happy, healthy life. I highly recommend a visit if you're looking for a healthcare professional that really wants you to get better! 5 star-A.R.
May 23, 2015
Great Success
Christina has been great in helping me with the issues I have. As she goes through the treatment, she explains what she is doing and why she is doing it. I have been to an Acupuncturist before, but Christina goes above and beyond what I have had before. I would definitely recommend her to friends and family. 5 star-M.C.
May 16, 2015
Painless and Thorough Thermography
I am looking forward to a long and healthy relationship with Christina and Carolina Holistic Health. Mine was a very comfortable experience and I felt like I am more able to address the health issues I have. Christina is a very patient and soft spoken person who is very well educated in the Holistic Health field and also is passionate about helping people get well. I feel very confident about recommending her. 5 star-M.S.
May 5, 2015
Professional and Caring
I've been a patient here now for about 3 months and feel great! Christina is very caring and professional, offering many suggestions and making sure all my questions are answered before I go. I recommend Carolina Holistic Health very highly! 5 star-A.R.
Apr 23, 2015
Highly Recommend
Christina is very thoughtful, professional and knowledgeable about a full spectrum of health insight. She creates a very comfortable atmosphere and has a delicate approach. I highly recommend anyone wanting or thinking about having a thermogram or holistic approach to any illness to see her sooner than later. 5 star-K.C.
Mar 13, 2015
Acupuncture
A very good experience and will be back next week. Christina LeBoeuf was very knowledgeable and put your needs into her work out. She could answer any health issues I am having with a suggested remedy to try as well. However, never suggesting you drop the medicine your doctor had prescribed for me. As stated above, I will continue and look forward to seeing Christina again. 5 star-S.W.
Mar 5, 2015
lymphatic drainage
Lymphatic drainage has been the only thing to give me relief from my symptoms as a result of Lyme Disease. Christina truly cares about you and your health and I recommend her for any health issue you may have. 5 star-C.S.
Feb 3, 2015
Acupuncture works
Christina and acupuncture have become invaluable to me. She has done so much for me and given me peace of mind when I needed it most. I value her opinion highly and know she has her patient's best interests at heart. 5 star-D.S.
Nov 9, 2014
Excellent thermogram experience. Christina is very professional and knowledgeable about health in general and Chinese Medicine, Acupuncture, and Thermography in particular. What a great idea to use the info gained from thermography to guide a customized care program. Christina put me at ease and impressed me with her knowledge and expertise. I have signed up for a course of treatments with her. 5 star-L.B.
Nov 6, 2014
Amazing and wonderful
Don't know how I would have survived without acupuncture and its wonderful practitioner Christina. I depend wholly upon her. She has rectified so many problems I came with and have learned so much from her about diet and my body. I recommend it highly! 5 star-D.S.

I have been in excruciating pain for weeks. One visit to Christina and I am almost 100% pain free. I'm looking forward to the follow up visits. Christina is knowledgeable and thorough in her treatments, takes her time, and is very professional. I am excited about how I feel!  5 star-A.D.

Christina did a great job when she did acupuncture for me! I would highly recommend her and to give acupuncture a try. 5 star-B.M.

I went for my first Thermography. I surely will go back for other services. Really like Christina ! 5 star-C.D.M.

I am currently being treated by Christina for digestive issues with acupuncture and herbs which has help in many ways. One day I woke up and had a horrible back pain and I thought I would just let it go and maybe it will go away. It didn't so I asked Christina if she could help. She did help. One treatment with acupuncture and the pain was 90% gone and my back felt so much better. I was pleasantly surprised. The second day after the treatment was even better. If you have back pain or something else that's bothering you you should call Christina instead of seeing a Doctor and getting a bottle of pills. Thanks Christina! 5 star-J.R.P.

Christina is worth her weight in gold, all about helping people, so amazing to know you Christina and we hope people there (SC) know what a gift you are to them, our loss is their gain!! Blessings!! 5 star-Lisa A.

If it weren't for Christina I wouldn't walk without pain. She has helped my arthritis tremendously. I am now walking pain free! I truly recommend her!!! 5 star-Mary J.

Christina LeBoeuf is an outstanding acupuncturist. Have had so many positive results from her treatments. 5 star-Mary L.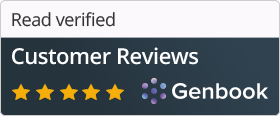 Privacy Policy:
By submitting your information, you agree that Carolina Holistic Health, LLC  will process and use it according to their privacy policy. Your information will not be shared with any third parties and your identity will remain private unless otherwise specified.